Did you come here because you want to know which is the best softshell jacket for men? We don't only have one, but seven of them for you to choose from. Before you wonder why so many, remember that not all the garments are made the same way and as a result they serve different purposes. All of the items presented below are high quality, so it's up to you to decide which one fits your needs the most.
In what type of weather do I wear a softshell jacket?
This is a really good question, especially if you never had to buy one before. To answer it briefly, you can wear it when the weather is chilly – like in spring, autumn, and early morning summer days. This answer needs some further explaining.
You usually wear this type of garment over a t-shirt or another base layer because when worn as a single layer, it doesn't offer much protection. You can wear this jacket even in early spring or late autumn when going for a run, over a long sleeved shirt. In these cases, the main reason you'd need such a piece of clothing is to help your body maintain a constant temperature and avoid catching a cold.
You'll also find this type of jacket useful when climbing mountains or hiking in summer. It will provide protection against the sun – very important if you want to avoid a sunburn. You'll later see that it can also protect against the wind without overheating you.
Softshell jacket types
The main difference between different such outerwear garments is that they're not all made the same, not even from the same materials. This can only mean one thing: there are different types of softshell jackets. Learning more about each type, you can also realize what type of activity or weather it fits more.
Before we present each type of garment, remember that the jacket can fit two categories. It goes without saying that when an item has the characteristics of more than one category, it is generally a better one. Below, you can learn more about each individual category.
Stretch woven
The main characteristic of this type of fabric is breathability, and it generally offers little protection against the elements. Garments made of this material are usually tighter around the body, and this is what makes the wearer feel protected.
It is best to wear these types of clothes in dry conditions, regardless you're going cross country skiing, climbing, running, or backcountry touring.
Lined
The jackets in this category have a thin membrane on the inside. These garments offer more protection against the bad weather and especially against the wind, but they're also less breathable. You might also feel slightly warmer when wearing one of these. To best put to work this type of jacket, consider going downhill skiing, ice or alpine climbing.
Uninsulated
You might see people preferring the uninsulated jackets for varied activities, including everyday wear. These are more breathable and lightweight than the rest of jackets, and some of them are made of windproof fabrics. You can find such items weighing less than 10 ounces, making them ideal to carry around when hiking. You should know these garments are perfect for wearing over base and middle layers.
Fleece insulated
The jackets insulated with polar fleece are well known for keeping the wearer really warm, therefore they're recommended for winter use. These can be worn even on days or in locations where the temperatures drop to below 20 F. One good example for such conditions is ice climbing.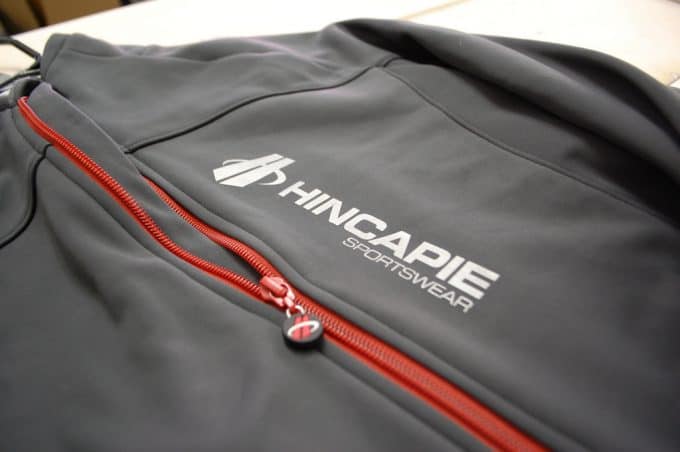 Many people wear these garments on a regular basis for daily activities. You'll want to avoid this item in summer or mild temperatures.
Water resistant hybrid
The water resistant fabric can be used for any of the previous types of jackets, and this is why you'd name them hybrids. This type of fabric is not very breathable, therefore you risk overheating in most of the situations we just mentioned.
To have a better idea of when to wear a jacket like this, think of an early spring when snow starts to melt, and water drops are nearly everywhere you go. Beware that waterproof and water resistant are not quite the same thing.
You'll have no drop of water passing through the former, while the later can get wet when exposed to enough water, like a downpour.
Aspects to remember before buying
Researching softshell jackets means you're serious about going hiking or mountain climbing. While you'll have to decide which type of jacket is better for the activity you're about to engage in, there area few more aspects to think about before handing out your money.
Mobility. When performing certain movements, the sleeves fall towards the elbows, the hem might get pulled up, or you can feel the jacket tight in the shoulder area. You want to avoid these issues by getting an item with longer sleeves and torso area, as well as underarm gussets. A stretchy fabric can also help with mobility.
Weight and volume. These two aspects go hand in hand. You probably don't think the weight of the jacket matters, but it does. When worn, it can make you feel heavier, and when packed it can make your backpack feel heavier. A bulky garment occupies more space, that could be used for other small and useful things.
Hooded or not. A hood adds an extra layer of protection to your head and can eliminate the need for a hat. You could even keep the hat in the hood, if the weather allows it and you still want the hat with you.
Now it's time to discover what we thought classifies as a really good softshell jacket for the guys. The list is not very short, nor very long, so it offers with quite a few choices you can consider if this type of garment is on your shopping list.
A selection of ideal softshell jackets – guys' edition
After we saw what types of softshell jackets are available on the market and learned what aspects should we look at before buying, let's see our top picks selection.
Arc'teryx Gamma MX Jacket – Men's
Weight: 10 ounces
Dimensions: 8 x 11 x 10 inches
Size: S, M, L, XL
Features: Lightweight
Best for: Wind stopping, running,
If you're someone who likes to keep fit by running or jogging, you might need a windbreaker at times. The jacket is lined with fleece, which is why this garment is perfect as a windbreaker for your jogging sessions. Arc'teryx suggests their Gamma MX Jacket as it keeps wind away while making sure you keep a constant body temperature.
This jacket doesn't have a hoodie, but a high collar – a feature some people might prefer over a hood. You'll surely put to good use the three pockets this clothing item has, as all of them close with zippers. Two of the pockets are placed on the sides to warm your hands when needed while the third is found on the sleeve.
The jacket's zipper can be easily operated with gloves on as well since it has a large pull tab with a short string attached – you can grab it easily.
Related: If you want to be warmer when wearing this jacket, you can layer the Delta LT Jacket by Arc'teryx under the Gamma MX.
Patagonia Adze Hybrid Jacket – Men's
Weight: –
Dimensions: 16 x 13 x 3 inches
Size: XS, S, M, L, XL, XXL
Features: Zippered pockets, internal pocket, breathable
Best for: Hiking, cycling, running, spring and autumn
Those who like spending time in the outdoors know just how important a good cover is. It can protect from the chilly winds, light rain, while also keeping you warm. Overheating and breathability are other features a nice jacket should have, and the Patagonia Adze Hybrid appears to mark on all of the mentioned qualities.
Being lined with fleece, you can be certain cold will be the last thing on your mind when performing various activities. Keep in mind though, that this is not a winter garment and if you need more warmth than what his item offers, you can always layer a pullover under it or a vest on top.
If you go hiking, chances are you're going to wear a harness. The pockets of this jacket are high enough to be accessible with the harness on, and they secure with zippers. Many guys want inner pockets as well, and this Patagonia item has it, and it also uses a zipper to keep your possessions safe.
Related products: The Patagonia Nano Puff Vest is one of the items you can use as an outer layer for colder temperatures.
Outdoor Research Ferrosi Hoody Jacket
Weight: 15.2 ounces
Dimensions: 25 x 16 x 4 inches
Size: S, M, L, XL, XXL
Features: Adjustable fixed hood, breathable, zippered pockets
Best for: Cycling, running, climbing, hiking, and so on
If you were searching for a jacket to help you maintain a constant body temperature, look no more! It will be impossible to overheat in the OR Ferrosi Hoody Jacket, but it also protects against the wind and rain. This is not a thermal layer, but it goes well over a base layer.
If you think you'll want more thermal protection, you can easily add a vest or some other top. You'll surely find a lot of good use for the two side pockets and the chest one. All of them have zippers, so you won't lose your possessions.
If color is important to you, you'll be happy to learn there are several colors to choose from. You even have the choice of color combinations that stand out more than the more single color options. The fabric of the jacket is stretchy, therefore the wearer can move freely. This jacket has a regular fit and it covers your bottom too.
Related products: The Men's Radiant Hybrid Pullover offered by Outdoor Research is one of the items that can be used in layering up. You wear the jacket over the pullover.
Helly Hansen Challenger Jacket
Weight: 1 lb
Dimensions: –
Size: XXL
Features: Breathable, stretchy,
Best for: Active movement, running and jogging
Not everyone likes hiking or climbing mountains, and sometimes these activities are difficult to pursue if one leads a busy life in a big city. Most likely, their only way of getting some fresh air is by going out to run in the park, either early in the morning or late at night. Those hours are known to come with lower temperatures when it's easy to catch a cold if not properly insulated.
The Helly Hansen Challenger Jacket for men does just that, and then some. It is breathable thanks to the special panels placed under the arms, where we sweat the most. You'll also be lightly protected against the rain, if it doesn't start pouring out of a sudden.
When you go running, you might want to have your keys with you and a music player, the phone or some cash. You can fit some of these items in the chest pocket that will keep them safe with a hidden zipper.
Rab Ventus Jacket
Weight: 11.2 ounces
Dimensions: 18 x 17 x 2 inches
Size: S, M, L, XL, 2XL
Features: Thumb holes, odour control treatment, breathable
Best for: Hiking, fair-weather cycling, layering
One of the first things you'll notice about the Rab Ventus Jacket is that it has 2 large pockets on the sides that close with zippers. Both pockets are accessible even when wearing a harness, a bonus that pleases many people.
Given its odour control treatment, Stay Fresh, you can assume you got a perfect jacket for those chillier days you want to go running or jogging and not come home smelling as if you never used deodorant before.
A really good way to use this jacket is for fast and light mountain exploration. One notable feature of the hood is that it can be worn with basically any type of headgear for extra protection. You can wear the hood both under and over helmets, which is an added plus. The sleeves are sure to stay in place thanks to the thumb loops. What's more is that you won't be bothered by the wind thanks to the lycra cuffs on the inside.
Related products: The Rab Power Stretch Hoodie is for those who prefer something a little warmer and that can be used even when resting for a longer time.
Ibex Outdoor Clothing Men's Breakaway 2 Jacket
Weight: 19.2 oz
Dimensions: –
Size: M
Features: Zippered chest pocket, lightweight, machine washing,
Best for: Hiking, camping, aerobic, skiing, biking,
Most softshell jackets may not be warm enough without some wool fibers blend in, and this one contains just that: 29% Merino wool mixed with 62% Nylon and 9% Lycra. The left sleeve has a reflective band, which can be quite useful in the dark, especially when camping.
Ibex Men's Breakaway 2 Jacket doesn't have a hood, something some of you might be interested in knowing before purchasing. If you need a lightweight jacket for aerobic activities, then you need this jacket: Ibex used a blend of wool with stretchy fibers to create Climawool. This blend of yarns is ideal for working out as it breathes well, protects from the cold and maintains a constant body temperature.
What's more, the elbows are articulated and the underarm areas are uniquely built to allow maximum comfort when moving your arms. Sometimes, when you carry too many things in your pockets, you feel your movements restricted. This is why Ibex created this jacket with only one zippered chest pocket.
Related products: There is an alternative to this jacket for those who still prefer their hand pockets, and the other option is the Ibex Hunters Point Bomber.
Black Diamond Induction Softshell Jacket
Weight: 1 lb 1.5 oz
Dimensions: 24 x 17 x 1 inches
Size: S, M, L, XL
Features: Weather resistant, stretchy
Best for: Walking, hiking, windy weather
Stretchy clothes feel more comfortable, and the Black Diamond Induction Softshell Jacket is exactly how sport clothes should be: stretchy and comfortable. When you're out and about, facing all sorts of weather conditions you want to make sure you're protected. This jacket is made with Windstopper – a fabric that is breathable, waterproof, and above all, windproof.
The hood of the garment is fixed, and you can adjust it with a drawstring at the back. Sometimes you need to wear a helmet as well as a hood, but not all hoods are compatible with the helmets – except this one is.
You probably want to carry some stuff you and have it handy when in need. This jacket has 4 large pockets, closing with zippers. Two of them are on the chest –  a placement that is easy to reach. The side pockets are well hidden, making them basically invisible from the front. The collar of the jacket is really tall, offering better protection against the wind.
Related products: If you plan to go mountain or ice climbing you could use this jacket as a midlayer, or you can get the Dawn Patrol Hybrid Shell Jacket made by Black Diamond just for this purpose.
Final Words
And that concluded our short list. There are different reasons to have chosen these jackets over others, and perhaps you disagree with us.
Remember though, that a softshell jacket is supposed to offer minimal protection against the elements and are not meant to be worn directly on the skin. This type of garment it not even really meant to be worn in winter, but is more fit for warmer spring days and chillier summer days.
Feel free to leave a comment to share your opinions and your favorite softshell cover, if it's not on our list.