Whether you are a law enforcement agent, a security personnel, a soldier, an extreme sportsman, an avid outdoorsman or someone who's into living life on the edge and pushing boundaries, then you should know that you need more than a regular watch on your wrist. You will agree that you'll need a tough timepiece that comes with advanced tactical features. In this case, shopping the best tactical watches should be next on your list.
A good tactical or military watch stands up to any tough condition such as harsh territory and situations, everyday abuse related with unfamiliar terrain, and if treated properly, might well outlive its owner. However, choosing the best tactical watch for you might not be as straightforward as you would expect, especially with the number of choices out there. Good thing for you, we're here to help!
In this article, we'll present a brief guide on how to shop for tactical watches based on a number of factors. Plus, we have taken an in-depth look at some of the best watches that your money can buy. Let's get to it!
Our Top Picks
Things to Consider Before Buying
Before we delve into any particular product reviews, it is always helpful to look at a few important things to take into consideration before buying a tactical watch. We are going to discuss some of them so that you're cognizant of what to look for in your potential tactical watch.
Durability
Undoubtedly, if you will be in any survival situation, either in hunting or combat, you will be needing a watch that can get through the rigors. You need a tough watch that is shock and scratch resistant so that regardless of what it goes through, it keeps going.
Several of the best tactical watches come with a sapphire crystal face which is more scratch resistant than normal watch faces. Obviously, the better the material, the tougher the watch when it comes to withstanding abuse.
Water Resistance
Even the simplest and most basic tactical watches should have some degree of water resistance at least. This will ensure that they aren't affected even if the wearer falls into a lake or river.
Many watches can be submerged up to different profundities. Some watches are water resistant up to 1000 feet but remember that 130 feet is he maximum depth for fun diving, so unless you require it for exceptional purposes, 1000 feet is likely a bit much.
GPS
There are tactical watches that come with a GPS which enables you to track your position through Global Positioning Satellites. Several of them can give you your directions as indicated by the MGRS, the most well-known system utilized by militaries.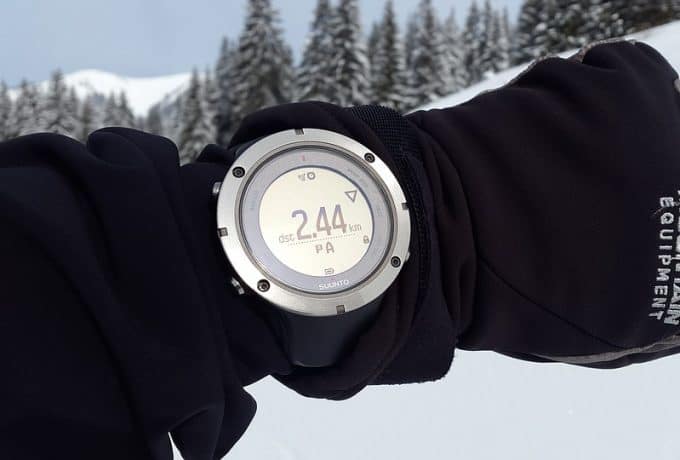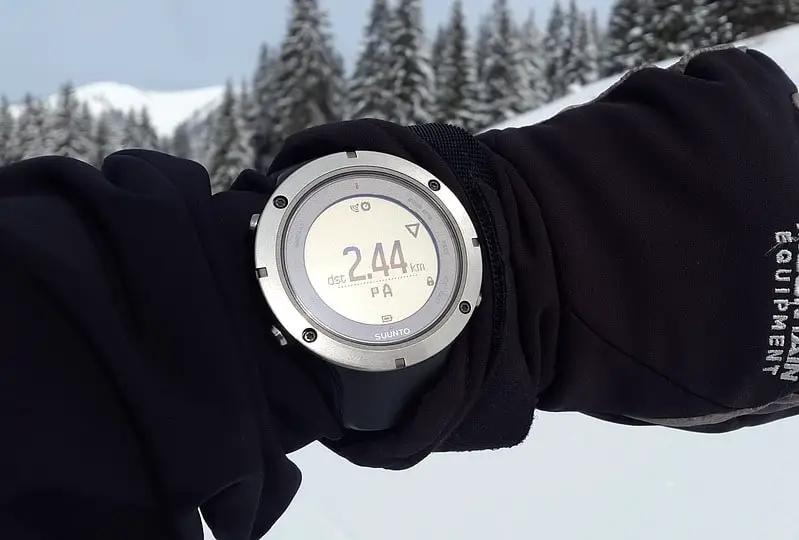 The GPS becomes useful in a situation where you get lost in the woods and you need to find your direction. The significant disadvantage of a GPS is that the battery life of a watch with GPS is shorter than that of a watch without GPS which can last no less than a year without replacing the battery.
Readability
Tactical or military watches ought to be anything but difficult to read in different outdoor conditions. Most tactical or military watches have back lights or glowing dials, so it wouldn't be a problem to check time in the middle of the night.
Some watches are prone to glare and are almost unusable in severe sunlight. Moreover, some dials are more difficult to read at in cloudy and low light conditions. Before choosing a tactical watch, ensure you can easily read the dial from your wrist in every light condition.
Brands
As soon as you have determined the certain features you are searching for in a tactical watch, it is then you would dig further into the various brands. There are numerous choices available today which implies that it is much more difficult to settle on a brand and narrow down the search.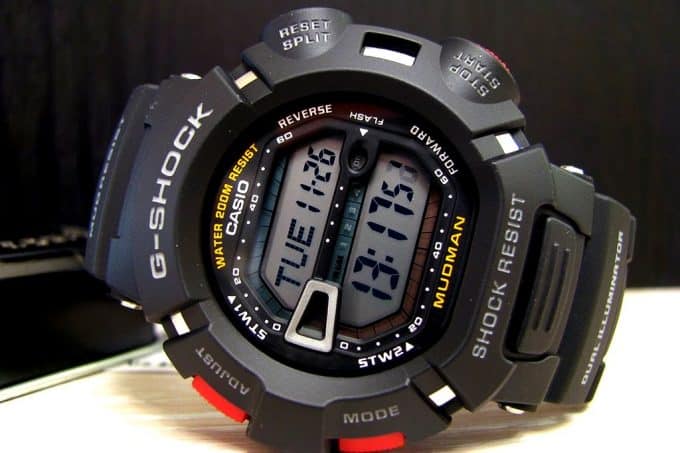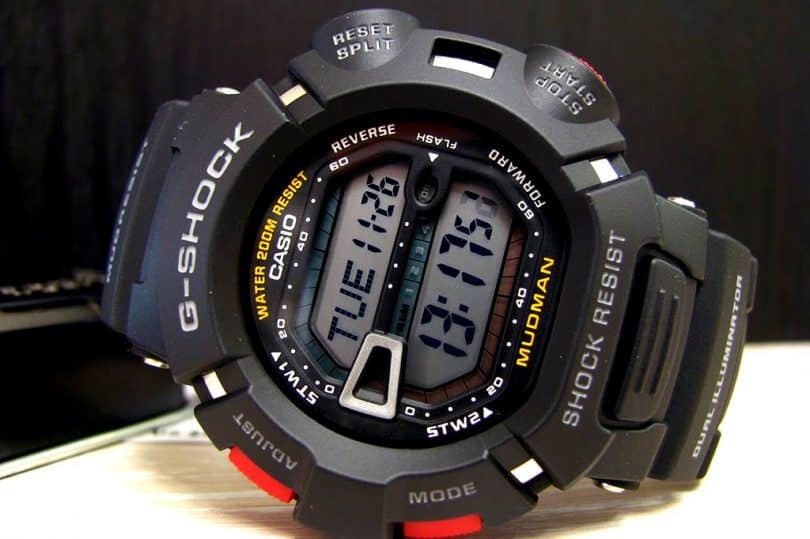 It's easy to go with reputable brands especially if you have first-hand experience with the company. With this guide, we hope to make the process simple and give the most ideal recommendations for models and makes of watches.
Tactical Features
Most waterproof tactical watches come packed with features such as altimeter, thermometer, barometer, and compass. These features are very important, particularly when exploring the outdoors.
Some tactical watches come with GLONASS, which is really great for keeping up situational mindfulness. That, coupled with wireless connectivity abilities and you have bagged yourself something that is not just a regular watch, but a survival tool.
Extra Features
Besides the basic features we have mentioned already, there are several other features which may improve a tactical watch. These include features such as a world clock and a countdown timer which could likewise be extremely useful.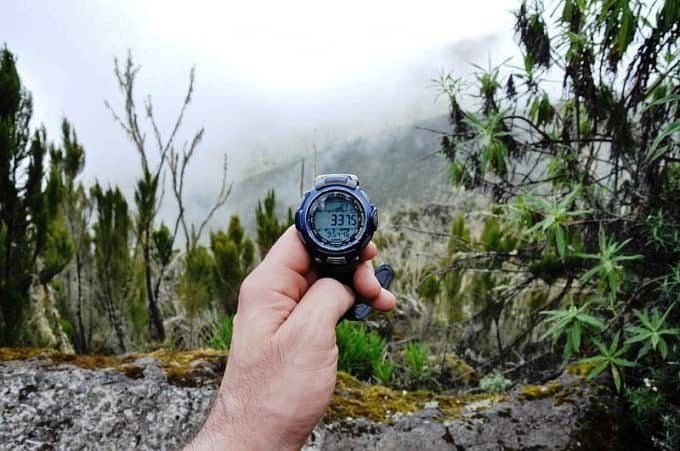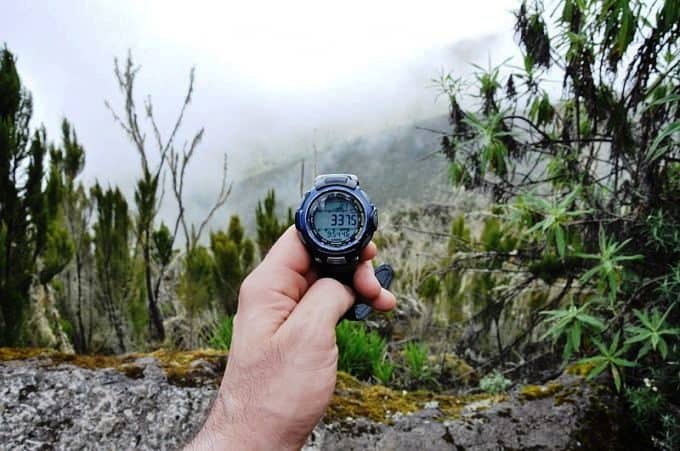 Watches may incorporate unique path finding features, backlight or several other features. Based on what the watch is used for, some of these other features may prove to be vital to you.
Best Products on Today's Market
So, having discussed the various factors you need to take into consideration before buying a tactical watch, we will now move on to the reviews of our top picks for the best tactical watches out there.
Casio G-Shock GA 100-1A1 Watch
Price: Approx. $100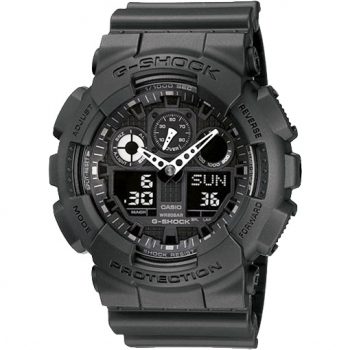 Weight: 2.1 ounces
Dimensions: 4.3 x 3.2 x 2.5 inches
Specific features: Shock resistant & 200 meter water resistant, 1/1000th second Stopwatch with Speed Indicator, anti-magnetic structure & auto LED light with afterglow, full auto-calendar, world time: 29 times zones
Best use: Military use
With its intimidating and tough appearance, and its big case design, the Casio G-Shock GA100-1A1 Watch does not disappoint. This watch comes packed with great features you would expect in a military style watch and it has a very strong design, thanks to its matte black resin band.
Water resistant up to 200 meter, shock resistant and 20 Atm rated, this G-Shock is definitely going to withstand cruel conditions and abuse. A LED light, with radiance, implies you can see the digital time or analog hands on its watch in low light condition, and 29 time zones are supported by this excellent watch.
An alarm, a countdown timer, and a stopwatch fill in as time-keeping features, and provided the world still exists until then, the calendar that comes with this watch will be useful up until 2099. This military watch is ideal for virtually any outdoor activity, from swimming to skin diving and hiking.
PROS:
Rugged and durable
LED light
Analog & digital
29 time zones
Preset calendar
CONS
:
Hard to read digital time during daylight
Related: If you would prefer a similar watch in the same price range but with a luminous hands and markers, we recommend the Casio G-Shock GA-100C-8ACR Watch.
Garmin Tactix Bravo Watch
Price: Approx. $600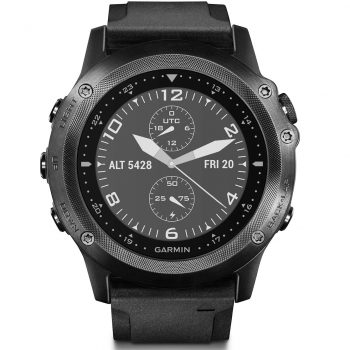 Weight: 3.2 ounces
Dimensions: 0.6 x 2 x 2 inches
Specific features: Navigator, altimeter, barometer, compass, water resistance up to 100 meters, wireless connectivity, and night vision google compatibility
Best use: Tactical use
Unsurprisingly, the next watch on our list is another impressive tactical watch from Garmin. With an attractive design coupled with variety of excellent features, the Garmin Tactix Bravo is undoubtedly one of the best military watches you can find on the market, if you wouldn't mind the high price, though.
Garmin has effectively consolidated specific tactical features with the undeniably prevalent popular smart features for outdoor activities and fitness – while keeping up a slick look. Its sturdy and rugged built makes it perfect for harsh outdoors environment, and double mode operation (night vision google capability and sunlight readable display) make it exceptionally versatile.
An integrated altimeter, compass, barometer and GPS provide great situational mindfulness when it is required most, alongside smart notifications that enable you to receive texts, alerts, and emails right at your wrist anytime regardless of your location. Wireless connectivity enables you to use at least one Wi-Fi hotspots.
PROS:
GPS/GLONASS positioning
Rugged and durable
Excellent design
Altimeter and Barometer
Wi-Fi Support
CONS
:
Altitude creeps up slowly as time passes
Related: In order to keep your watch going for a lot of years, you need to protect it against bumps and knocks. Thus, we recommend the Garmin Tactix Bravo Screen Protector. It is made from high-grade thermoplastics which makes it very durable.
Suunto Core Altimeter Watch
Price: Approx. $160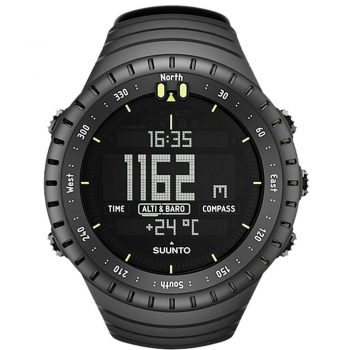 Weight: 2.26 ounces
Dimensions: 1.9 x 0.6 x 1.9 inches
Specific features: Altimeter, barometer, weather reports and daylight, compass, water resistant up to 100 meters
Best use: Tactical and military use
Suunto is a reputable company when it comes to the manufacturing of watches, and it is no surprise that a product from the company is listed on this list. The Suunto Core Altimeter Watch is an affordable timepiece with the kind of great features often found in high-end watches.
The most outstanding thing about this Suunto Core military watch is the easy to read and bold display. This clear and easy to ready display gives you altitude info, through an integrated altimeter, at your comfort. This, coupled with a barometer that is used to track pressure and an advanced compass shows you direction.
The altimeter shows the present elevation, with descent and ascent info, with the sessions recording ability. A storm alarm and weather trend chart, alongside sunset and sunrise preset times for more than 400 locations, protects you wherever you are.
Aside from the advanced features, this water resistant military style watch comes with customary watch features like; date display, alarm functions, and dual times. Besides, a depth meter gives precise water profundity readings up to 30 meters.
PROS:
Bold and easy to read display
Altimeter and barometer
Digital compass
Storm alert and weather trend
Related: You don't want a watch that will disappoint you in the heat of the battle, right? Then we recommend you to power your Sunto Core with the highly-reliable, very powerful, and long lasting Energizer CR2032 Replacement Batteries.
Luminox Evo Navy Seal Blackout Watch
Price: Approx. $190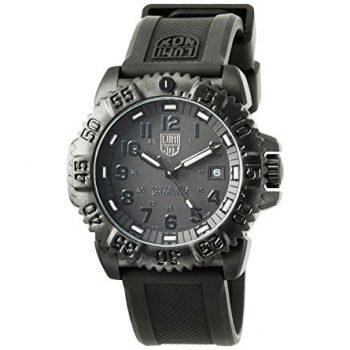 Weight: 1.12 ounces
Dimensions: 7.1 x 3.4 x 2.3 inches
Specific features: Swiss quartz movement, case diameter: 45 mm, Pc carbon reinforced case, water-resistant to 660 feet (200 m)
Best use: Military and tactical use
The Luminox Evo Navy Seal Watch is a beautiful watch that comes with everything you would expect from a great tactical watch (usability, ruggedness versatility) while showing indisputably that toughness and style are not totally unrelated. Some of its great features include luminous clock hands and markers, GMT scale, water resistant up to 200 meters and scratch resistant crystal.
This military styled watch is large, bold, and has luminous hands and markers. With its simple construction, this water resistant military watch fits easily with its polyurethane band with buckle enclosure and embossed logo, not to mention its high durability.
Water resistant up to 200 meters, this military styled watch is perfect for water sports and professional marine activities, but not suitable for deep sea or scuba diving. This watch has a rotating bezel which makes it an extremely handy countdown tool – which can be perfect when boiling eggs or a lifesaver when lost in the hills.
This watch is an attractively strong watch, modest in its construction but just as good as any of the other tactical watches listed here.
PROS:
Simple effective built
Bold numbers and markers
Unidirectional bezel
Date calendar
Related: Some users prefer bracelets to rubber bands and we totally understand that. If you fall in this category of users, we recommend you to purchase the Black Steel Bracelet Band for Evo Seal.
Casio GW-9400-1CR Solar Watch
Price: Approx. $300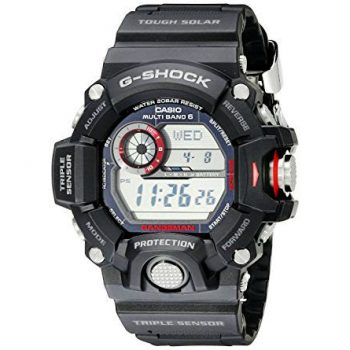 Weight: 3.3 ounces
Dimensions: 4.4 x 3.9 x 3.9 inches
Specific features: Solar-powered, water resistant up to 200 meters, features digital compass, altimeter, barometer, thermometer, sunrise and sunset date, time stamp, Mb6 atomic timekeeping, auto LED, four alarms, 1/10-second stop watch, countdown timer
Best use: Tactical use
The Casio GW-9400-1CR Solar Watch is another reasonably priced tactical watch with great features. It is powered by a solar technology, so you don't have to bother yourself about the battery running down. However, it has a backup battery which proves to be useful when you are spending time in low light situations.
The body is made of stainless steel and offers red contrasts, textured pushers, and several displays for your ease and comfort. This watch is anything but difficult to use, even in a rush and regardless of the possibility that you are working in low light conditions.
Furthermore, it is water resistant up to 660 feet and it has a protective mineral crystal dial window. It is ideal for recreational diving or any kind of underwater activity. Besides, it has a great deal of features that you can't get on the more affordable watches. These include a 1/10 second stopwatch, four alarms, an auto LED, a time stamp, and sunset and sunrise dates.
With this watch, you will additionally get the triple sensor; altimeter, barometer and compass, and you will get other features such as atomic timekeeping, thermometer, a calendar, and a buckle closure that can keep you and your watch safe from the buckle damaging something or coming loose.
PROS:
Rugged and durable
Comfortable
LED light
Low temp resistant
Shock and mud resistant
Altimeter and barometer
Digital compass
Related: When sunlight is not available, you can use the CoolFire Solar Watch Fast Charger to charge your solar watch. It is compatible with all kinds of solar watches and it offers fast and safe charging, without producing heat that can damage your watch.
Casio G-Shock Rangeman Watch
Price: Approx. $190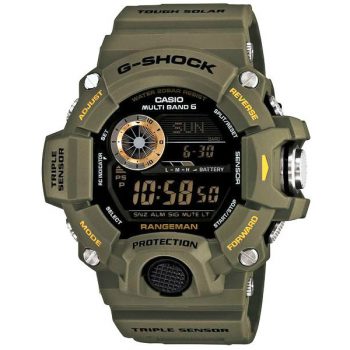 Weight: 8 ounces
Dimensions: 4.2 x 3.5 x 3.7 inches
Specific features: Altimeter, barometer, compass, Shock Resistant Triple Sensor, multi-band atomic timekeeping (US, UK, Germany, Japan, China), receives time calibration radio signals which keep the displayed time accurate
Best use: Military and tactical use
The Casio G-Shock Rangeman Watch is another excellent Casio product. It is durable, rugged, and has that attractive and intimidating first impression commonly found in G-Shock series.
The watch has time calibration radio signals which ensures you get accurate time at all times. Mud, shock, and water resistant up to 200 meters, this tactical watch is made to stand any test thrown at it. Besides, it comes with great features such as altimeter, barometer, and a compass to improve your situational awareness when it is needed.
Full auto LED and backlight with glow gives sufficient light in low light conditions, and provided you aren't satisfied with those features, this watch is also low temperature resistant in the event it falls into a very cold lake.
In case you are into watches with negative display, as opposed to displays with high contrast, that have a rough vibe with excellent operation, this is the ideal watch for you.
PROS:
Durable and rugged
Comfortable
LED light
Low temp resistant
Shock and mud resistant
Altimeter and barometer
Digital compass
CONS
:
Display can be hard to read
Related: The Streamlight MicroStream Aluminum Flashlight, made of type II MIL-SPEC abrasion and corrosion-resistant anodized aircraft aluminum and unbreakable, scratch-resistant polycarbonate lens, may be a great companion for the wild nature adventures.
Armitron Sport Digital Watch
Price: Approx. $19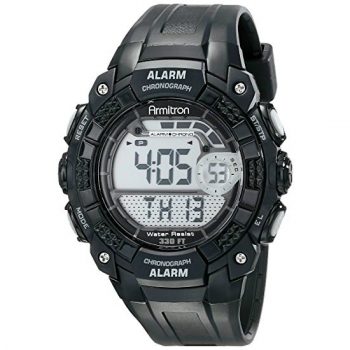 Weight: 4 ounces
Dimensions: 4 x 3.4 x 2.6 inches
Specific features: Chronograph; alarm; lap timer; dual time; military time, water-resistant to 100 meters
Best use: Water sports
Over the years, Armitron has built something of a reputation of the manufacturer of affordable, excellent watches, and with the Armitron Sport Digital Watch, that reputation is further enhanced. While this watch does not come with all the bells and whistles of more expensive ones, it still offers quite a lot for its price range, including durability and style.
The watch features a resin case with a polished ring and printed graphics, a Chinese movement, and black and gray dial frame, making it a slick addition to your closet.
Being water resistant up to 100 meters, it can be used with utmost assurance when you are fishing, swimming, or taking part in any water sport. It features a lap timer, a chronograph, dual time, an alarm, and a 24 hour time format, which ensures you can select what you need to see.
The display is clear and easy to read, thus you will not find it difficult to see the time in unfriendly weather and low light conditions. The black strap is produced using resin to coordinate the case and has a buckle closure that can safely hold the watch. You can also adjust the strap to comfortably fit any wrist.
The quartz movement is very reliable, and the mineral crystal face protects the watch from scratch. Although it isn't as rugged as more expensive tactical watches, it is a great choice for its affordability and great versatility. Weighing only 4 ounces, it is very lightweight and can be worn for any occasion.
PROS:
Very affordable
Stylish
Durable
Water resistant
Easy to read
Lightweight
Related: Are you looking for the model of this watch made for women? Here is it Armitron Digital Chronograph Watch.
CheersCase All-Black Tactical Watch
Price: Approx. $22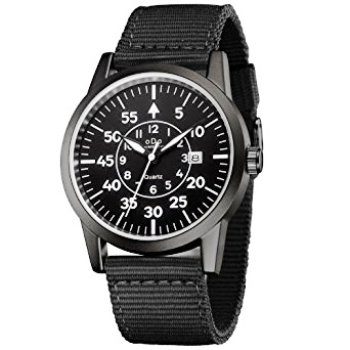 Weight: 1.6 ounces
Dimensions: 6 x 4.8 x 3.8 inches
Specific features: High-quality Japan movement, accurate time keeping, 1 to 2 years battery life, select nato band, anti-scratch, durable, PVD coating, 3 Atm/3 bar water resistance
Best use: Hiking
The CheersCase All-Black Tactical Watch is a simple watch and does not come with all the bells and whistles of the more expensive models, but it is very affordable and it performs its time keeping functions superbly.
When it comes to the design, it looks more expensive than it actually is. The watch is very attractive and lightweight which make it easy and comfortable to use while you are out on the field. Hunters, hikers, soldiers, and security operatives all can find it very useful.
However, it is not fit for swimming and can only be worn while washing your hands or washing your car and that's it. Besides, it doesn't come with advanced features you would see in high-end models such as altimeter, barometer, and compass, etc. Nevertheless, this is a great option if you are looking to buy a durable and stylish military watch without breaking the bank.
PROS:
Long battery life
Durable
Attractive design
Very lightweight
CONS
:
Lacking in advanced features
Related: Since this watch doesn't feature a compass, make sure to get one, even if you are not hiking great distances! We recommend the Silva Explorer 203 Compass, because it is lightweight, compact and affordable.
Wrap Up
The advanced tactical watch is a phenomenon of built and design that gives people involved in life saving occupations or outdoor activities with the data they require to safely and effectively carry out their day to day tasks. With the right watch, gone are the days when you needed a bag of instruments to explore the woods. Everything required is on your watch.
In this article, we have provided some useful information that may be helpful to a buyer, and we have also provided our top picks for the best tactical watches on the market. We hope this article will go a long way in helping you choose the watch that will best serve your needs.
So have you used a tactical watch before? Do you have a favorite model in mind? Sound off in the comments!