Adventurous, outdoorsy types don't like to think of themselves as being sedentary. Of course not! Life is best lived on the move in the wilderness, right? And any relaxation or moments of stillness should be spent around a campfire or in reflection before a breathtaking natural wonder, right?! Well…sure. But this is real life. And real life contains sick days and crummy weather and times when a day binge-watching movies on the couch is exactly what the doctor ordered.
So when your day doesn't contain an IRL hike, there's no reason why it can't contain the next best thing: hiking movies. We're going to list some of the very best movies about backpacking to ensure you can live vicariously through the people on your screen when you can do the footwork yourself.
Fiction
One thing you might notice in searching for a purely fictional movie about hiking is that…there really aren't many. This could be because there are so many captivating real-life hiking adventures to fictionalize or journeys to capture via documentary, or because, frankly, hiking just isn't all that exciting of a concept for film — or, more accurately, it's not exciting enough to convince film producers its worth their time and money. However, there are a couple tried-and true dramas about hiking that have been box office successes, and they're definitely exciting enough for a screening at home.
Vertical Limit
This 2000 thriller goes all out, placing its main characters in the middle of a rescue mission on K2, a.k.a. the second highest mountain in the world, located on the China-Pakistan border. Chris O'Donnell plays our hero Peter Garrett, who ventures onto the mountain to save his sister, Annie, from her failed expedition. Adding to the stakes is that Peter and Annie's father was killed in a climbing accident, so there's no lack of drama as the story unfolds.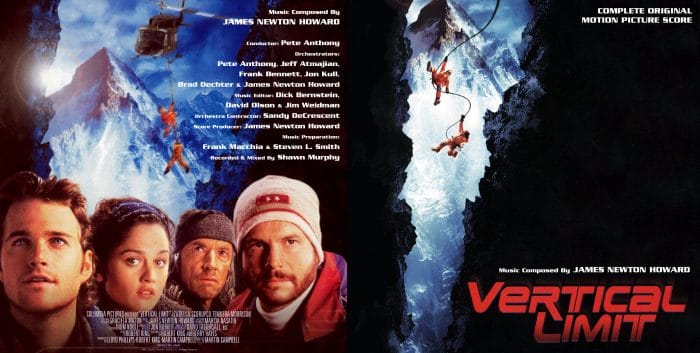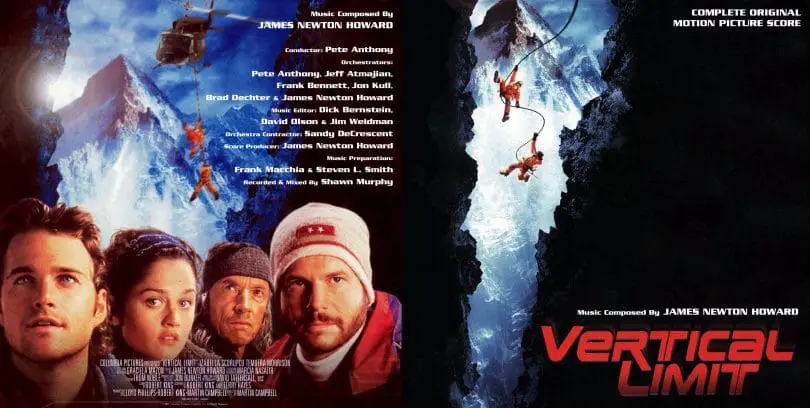 "Vertical Limit" is a true product of Hollywood, so don't go into it expecting everything to line up with perfect authenticity when it comes to how this story would actually unfold, but if you are prepared to happily suspend your disbelief, you'll spend a couple hours being thoroughly entertained by this nail-biter.
 The Mountain
We went way back for this film, which was released in 1956 and stars Spencer Tracy and Robert Wagner as two brothers — the younger of which convinces his older brother, a retired climber, to ascend the French Alps with him. His motivation? An airplane crash on the mountaintop that he intends to plunder.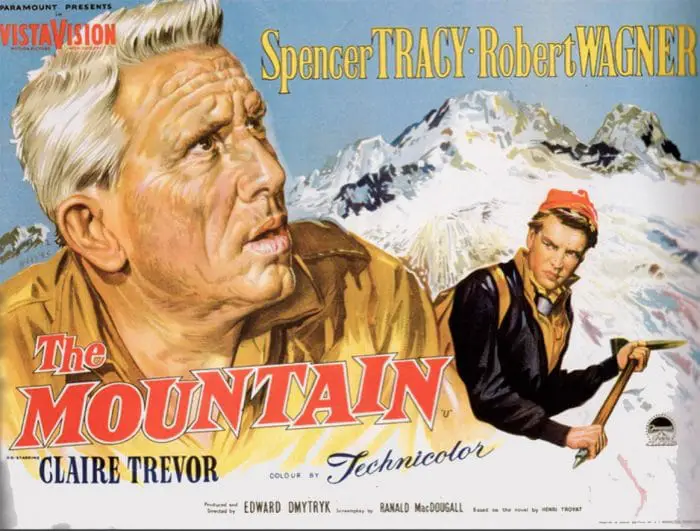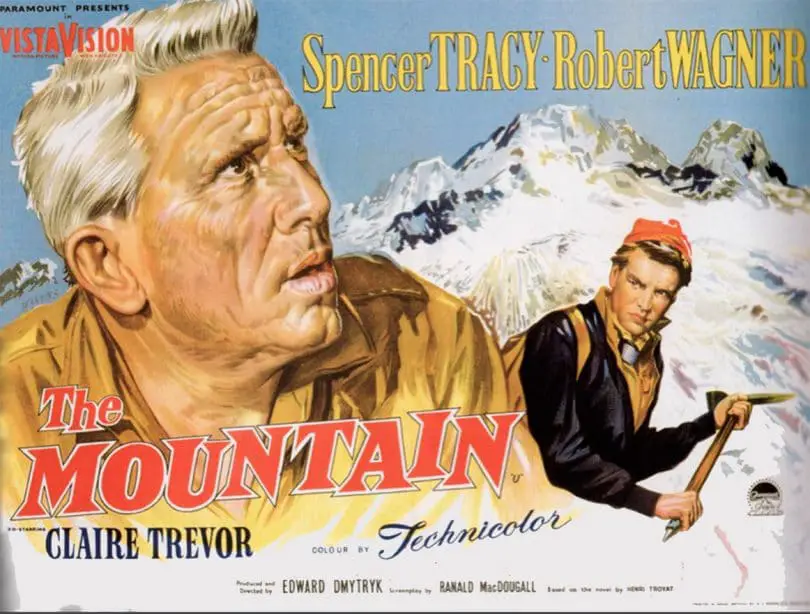 It's a storyline loaded with conflict and tension from the start, and the drama only intensifies from there. The Mountain is based on a 1952 novel by French writer Henri Troyat, entitled La Neige en Deuil.
Fictionalized biographies
Dramatized accounts of real-life adventures on the trail aren't nearly as hard to find as purely fictional films on the topic, as there seems to be no shortage of people who have remarkable adventures in the wilderness and then later have their stories adapted for the screen. It is hard to narrow down the choices in this category to a mere few, but recent years have yielded some incredibly popular backpacking movies that are telling true stories and garnering serious critical acclaim:
 127 Hours
Let's get one thing straight right off the bat: don't watch "127 Hours" if you want to have a relaxing evening…unless your idea of a relaxing evening entails two hours of wondering what you'd do if you were trapped in an isolated, narrow canyon for 127 hours.
That's exactly what happened to Aron Ralston in 2003, when a freak accident resulted in him being trapped in a slot canyon after a boulder got knocked loose and crushed his right arm against the canyon wall. Ralston is forced to ration his food and water as the hours pass and he realizes that no one will ever find him in his remote location. He maintains a video journal of the experience, and the footage becomes increasingly desperate as the days and hours stretch on.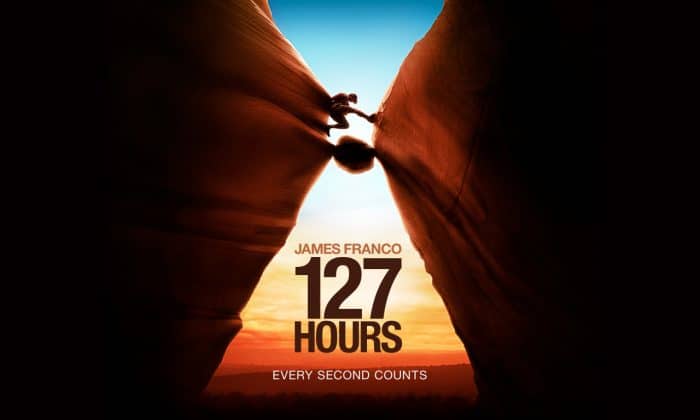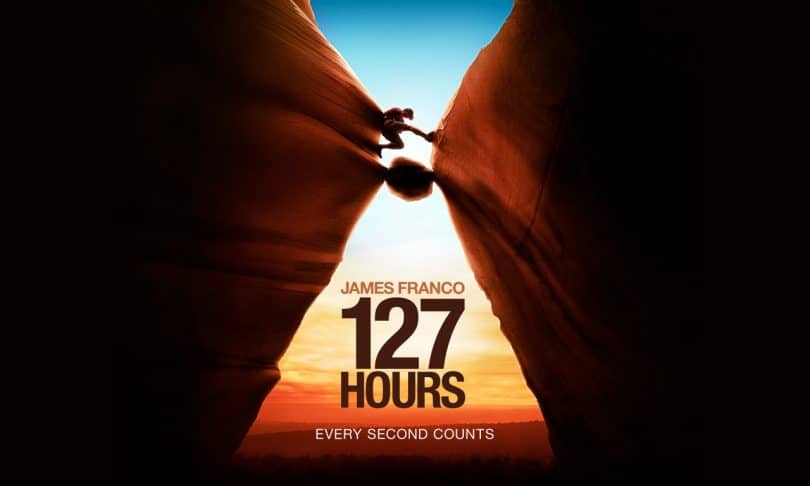 Ralston finally ends up crudely (yet skillfully) amputating his arm with materials he has on hand (…no pun intended), which enables him to make an escape and seek help. He, of course, published a memoir of this experience, which was then made into a film in 2010. James Franco stars as Aron Ralston, which earned him an Academy Award nomination for Best Actor (the film itself was nominated for Best Picture).
Franco carries just about the entire film himself, although he does encounter some others before and after his debacle in the canyon, and this was a major hallmark of the young actor's career, which—up to this point— had consisted of him mostly starring as the goofy, handsome, stoner type. Ralston also received quite a bit of attention following the release of "127 Hours", and if you find yourself wanting to learn more after the credits roll, you should check out the numerous television and magazine interviews with Ralston, in which he provides even more detail about the most impactful experience of his life.
 Into the Wild
Released in 2007 and starring a cast of recognizable Hollywood faces, "Into the Wild" is based on John Krakauer's 1996 nonfiction book that tells the fascinating yet tragic story of Christopher McCandless, who—shortly after his college graduation—gave all his savings away along with of most of his material belongings. McCandless then began an epic wandering journey that took him through Colorado, California, Mexico, and finally Alaska, all the while staying out of touch with his family, who were incredibly distraught by his actions and disappearance.
He befriends many people along the way but ends up completely on his own when he reaches the wilds of Alaska, where he realizes that perhaps he doesn't want to completely isolate himself after all. An unfortunate misidentification of a poisonous plant leads the story to its conclusion, but "Into the Wild" is definitely more about the journey than the destination (not to mention a cautionary tale about correctly identifying edible plants).
Wild
Similarly named but completely different from "Into the Wild" is "Wild", the 2014 film based on the book by Cheryl Strayed, in which she documents her therapeutic journey along the Pacific Crest Trail (PCT).
Reese Witherspoon stars as Strayed, whose depression, drug use, unwanted pregnancy, and messy divorce leads her to the trail, where she seeks the solace and redemption of the wilderness. As a complete hiking newbie, she is, of course, entirely (and somewhat disastrously) unprepared for what lies ahead, but through 94 days and a series of helping hands and learning experiences, she finds the growth and peace she was looking for.
"Wild" is a fantastic alternative to the typical "woman finds new meaning" set-up, which—in lesser films—usually entails a makeover or a new man (or both), and it's a pretty inspiring story when it comes to gathering the nerve to attempt a monumental hike like the PCT.
"Wild" also provided something of an alternative for Witherspoon, who has done her fair share of romantic comedies and lighter fare such as Legally Blonde. The actress really sinks her teeth into this difficult role, and the critics took notice. Witherspoon received an Academy Award nomination for Best Actress for her work in "Wild", and her co-star Laura Dern (who plays Strayed's mother in flashbacks) received an Academy Award nomination for Best Supporting Actress.
Documentaries
If there's one subject documentary filmmakers love to capture, it's hiking. The film industry is crawling with hiking and backpacking documentaries, and it seems like they just keep coming. This is probably due in part to the fact that hikers can film their own adventures via smartphone or GoPro, and—voila—there's half (or more) of your footage.
And then, of course, there's that ultra-satisfying undercurrent of hiking documentaries that allows us to witness the subjects literal journey as well as their mental/spiritual/existential journey. When all of this happens against a background of beautiful scenery, who wouldn't feeling like making a movie? There are a wide variety of hiking documentaries available on Netflix or even for free online, so choosing only three to feature was difficult, but if you've never watched a hiking documentary before, perhaps these three will be your gateway flicks:
 Hard Way Home
Filmmaker Kori Feener took to the Appalachian Trail for "Hard Way Home", which chronicles her hike all the way from Georgia to Maine. Much like Cheryl Strayed's "Wild", Feener's "Hard Way Home" centers around a woman looking for deliverance by way of immersion in nature and a beyond-challenging hike.
The film features a variety of colorful characters Feener meets during the course of her travels, and her connection with them— coupled with the emotional and physical demands of the hike and the overwhelming beauty of the trail—helps to heal the damage she sustained from a former relationship.
Released in 2014, "Hard Way Home" is told mostly through Feener's point-of-view cinematography, which gives her story an incredibly authentic feel. As stated on the film's website "…the mantra of hikers along the Appalachian Trail is 'hike your own hike.' Kori hopes that she can capture the meaning of 'hike your own hike' and translate it to a larger scale mantra of 'live your own life.'"
 Mile, Mile and a Half
Part documentary and part real-life buddy film, "Mile, Mile and a Half" shares the story of five friends who put their lives on hold to hike all 211 miles of the John Muir trail from Yosemite to Mount Whitney (the highest summit in the contiguous United States) in California. They set out with the goal to complete the entire trek in 25 days, but, of course, the film isn't really about whether they'll hit the mark — it's about the process of completing the hike and how the experience brings a close-knit group of friends even closer together.
Would you and four of your friends last the entire 211 miles? You might want to keep that question in mind as you watch "Mile, Mile and a Half", and find yourself getting lost in the beautiful sights this 2013 film has to offer.
Tell it on the Mountain
Another 2013 offering, "Tell it on the Mountain" features the monumental journey of hikers taking on 2,663 miles of the Pacific Crest Trail. Just how long would an epic trek like that take? Well, the trip starts in April at the border of the United States and Mexico, and we follow our protagonists through California, the High Sierra, and the Pacific Northwest before we see them reach the end of their trail in Canada five whole months later.
The hikers are all equipped with cameras to give the audience a first-hand look at exactly what it takes— and what a toll it takes—to tackle a hike that requires nearly half a year to complete. The hikers themselves are interesting enough to hold a storyline on their own, but of course their massive undertaking of a hike provides an even more captivating backdrop against which we watch them struggle, persevere, achieve, and grow.
Final Thoughts
There are all sorts of factors that keep us from the trail on any given day—illness, work, family obligations—but just because you can't get your boots on the ground is no reason to stop yourself from taking a cinematic hike courtesy of the world's finest filmmakers. And perhaps the next time you have the privilege to get outdoors, you'll be inspired to bring your own camera along to grab some footage and piece together a little project.
Even if its just for yourself, the power of film to capture and preserve the moment is—happily—something that is accessible to all of us these days, thanks to the handy technology we can store in our pockets and take with us wherever our adventures may lead.
Do you have a favorite hiking or backpacking film? Did we cover it here? Did we make a massive blunder in the films we chose, or do you think we're on the right track? Share your opinions in the comments!