The finest hotels are in nature, the finest restaurants are by the sea or on the top of a mountain. People always choose to be close to nature. But, unfortunately, camping is not a walk in the park, and this is the most important thing to be aware of. Weather is always changing and natural forces are taking their course. If you are not careful and take all the necessary precautions, your camping trip can easily turn into a dangerous adventure, especially if you don't have the camping essentials you need.
Camping, or even spending some time in nature, means living and having fun while breathing fresh air. Meanwhile, one must adjust their habits to the new environment, which is very different from the daily lifestyle.
See also: Hiking 101: Things You Need to Know Before You Head Out
If you manage to do that successfully, spending time in nature will simply turn into enjoyment and relaxation. It is not a difficult thing to achieve, but still, a camper must learn to respect the natural laws and learn a few camping techniques.
The key to every exam is preparation. It is the same in camping, one must prepare, and bring all the necessary camping essentials, in order to spend enjoyable time in nature. This article will help you achieve this goal.
Staying in nature brings many risks and it can certainly become dangerous if you are not well prepared. The better we prepare ourselves: the right clothes, the right equipment and certain knowledge of the area, the safer our camping. However, if you are a nature lover you will be willing to explore nature and make survival research.
So, if you spend more time in nature, you will gain more experience and every next camping trip will get more relaxing and connected with nature.
So, let's learn how to survive in it, by equipping ourselves with essential gear for our survival.
Do Not Leave The House without These Camping Essentials!
Camping goes together with camping gear. Luckily this outdoor activity is full of improvisation so some of the gear can be improvised. Camping equipment depends on the camper's type but some stuff is definitely necessary: sleeping bag, camping mat or air mattress, battery lamp and an axe and knife.
In case you are not convinced, I will explain why you need them and what type of item you need of every one of them.
Sleeping bag
An average camper acts as every other human being, we enjoy sleeping comfortable. Although in theory you can sleep even on a rock and with your eyes open, a sleeping bag is actually a very practical product.
The choice for a sleeping bag depends on the weather conditions; there are sleeping bags for every season. Their prices vary according to their quality, manufacturer and the weather season. The ones for summer time are, as you can assume, the cheapest.
The most common are sleeping bags in mummy style, although this is not a rule. It means that they are wider as you go up and they have a hood for the head. Most of them are pretty light (500gr to 1kg), and in the last few years the packing designs and practical functions are becoming more and more tempting.
Whatever type you choose, you must know how to use it, or else you might freeze or feel uncomfortably hot. In a sleeping bag you lie with as little clothes as possible, meaning in your underwear or very thin pajamas. The reason for this is very simple. The sleeping bag is made in a way to help you maintain your body temperature and the easiest way to do that is if your body touches the bag
Sleeping Pad
Although tents have their own pad, the ground is always cooler than the air. For that reason, it is better to put something underneath your sleeping bag. Sleeping pads have another practical function; to make you feel more comfortable if the ground is rough.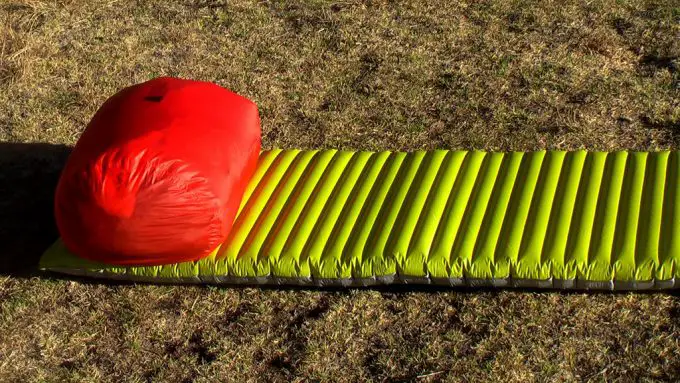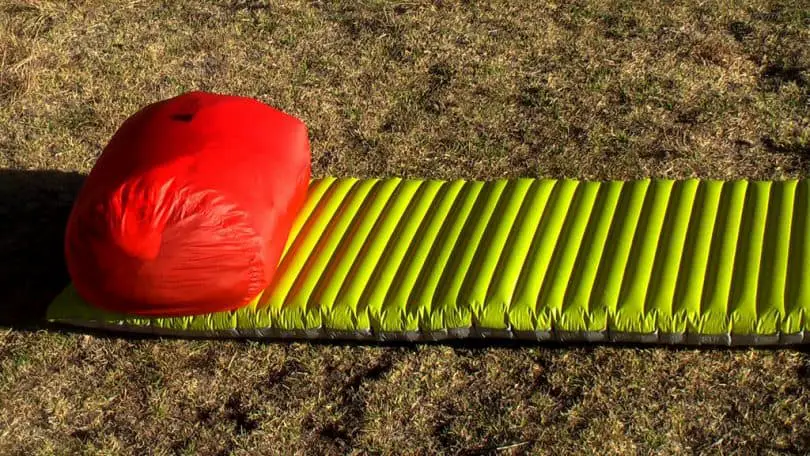 There are different types of sleeping mats; foam sleeping mats, self-inflating sleeping pads, there are even ones with weight of 68g. In conclusion, every one of them has the same function, to create isolation space between you and the cold ground. For tips on how to choose the best sleeping pad for side sleepers, see our article on this.
Camping light
This is a camping essential; you can forget and improvise any other item, but you can't improvise 2 portable lights. I say 2 because you will need one for inside the tent and one hand lantern, in case you need to go to the bathroom or find something in the dark. In order to choose the most suitable camping light, you need to consider the brightness, durability and weight. Check out our review of the top camping lantern to help you make a good choice.
Camping kitchen equipment
There is something especially satisfying when you go camping in nature and cook your own food there in the wilderness. However good the feeling is, if you are going for a long hike before camping, have that in mind and take only the kitchen essentials: utensils, cookware (at least one pot) and a lighter.
You can also bring a small stove depending on the length of the camping trip.
Axe, shovel and again, a knife
Some campers bring an axe in order to start a campfire in nature.
A shovel is needed for digging a canal around the tent so that it prevents the water from flooding the tent. Although it is a convenient tool, you can manage to dig a small canal with the help of an axe or a sharp stone. Depending on the ground type, shovel is either a convenience or a necessity.
I am mentioning the knife multiple times in this article since without it will take you double the amount of time to do any task that requires a sharp object. So I recommend you choose a good knife, whether it is a fixed blade knife or a folding knife.
Water bottle or storage
It is necessary to carry at least a water bottle since your water source can be miles away from your campsite. It is inconvenient to go there and back every time you want a sip of water. However if you are not sure if the water source is safe for drinking, there are small water purification filters that can go separate or together with the water bottle.
Garbage bags
The last thing you want is for some wild animal to come picking up your food remains. Garbage bags help keep the smell inside.
So keep the environment clean, and always scout the entire camping area to make sure there is no trash left behind. Camping without leaving traces of your presence is the way to go!
Digital camera
This is more of a "want", then a "must", but I suppose this one is different from person to person. If you are into photography it can bring you a lot of enjoyment.
Camping Gear Depends on The Weather Conditions and Camping Area, Choose Wisely!
The first things you need to consider, when planning the camping trip is how much time would your camping trip last; where you do plan on sleeping and which weather season would you go. It is also an important thing, not to be ignored, the number of people camping and the vehicle.
If you plan on going with more people in a tent, more camping gear will be needed, or if you plan on going with a camp house, the gear is much different.
However, a few things are universal, no matter the weather season. A camper must always bring: extra clothes, warm jacket, rain jacket and a first aid kit. More experienced campers always carry a universal knife, battery lamp, matches and ropes.
It would be useful to do some research of the area and if you are going there for the first time, always bring a map and a compass. That way you will be safe when night comes, in case of a storm or if you wander off.
It is a true "science" to pack your camping gear: with nothing extra and nothing missing. Experience will help you with this one, and if you lack it, just follow this camping guide.
Tarp
This is a piece of camping equipment that is very much underappreciated. It is a sheet of water-resistant material that acts as isolation between you and the humidity outside. It can be put under the mattress, if the pad you have doesn't already contain such material. For instructions on how to make your DIY tarp, see our article to find out more.
It can be also used if you find yourself camping in humid areas, or rainy days, you can put it over your tent. It will create and isolation and you will feel warmer. Some people even use tarts to make their own tent; they use branches from the nature and put tarp over them. It would be an interesting item for some of you out there that are into primitive way of camping.
Rain poncho and/or nylon windbreaker
When it comes to weather conditions and clothes, these are the essentials without a doubt. You might pack your warmest sweater, but if the camping area is windy, the only thing that can make you not feel chills to the bone is a windbreaker. It is a thin and light coat, perfect for backpacking; designed to resist wind chill. It is usually made from light synthetic materials.
A rain poncho is another deal. It is very useful when there is pouring rain, and you still want to enjoy yourself in nature. The best thing is that they are constructed in a way that the skin can breathe out, so that sweat vapor can escape, but not the other way around. One might say they are the only way to be dry on a rainy day.
Sun protection: glasses, lip balm and sunscreen
This is quite an undervalued camping item. If you are camping in summer and in area with few trees sunscreen should be the first thing you pack. This is especially important if you lack natural pigmentation and easily get sunburns. Keep in mind that sunscreen doesn't stay on your skin while sweating, so you might want to apply more frequently than usual.
Most people consider these items as a luxury, but if you consider the area, they might become a necessity. Take glasses for example; you might not need them in shady areas, but if camping in winter, snow blindness can become a real risk.
Depending on The Camping Type, You Need Different Camping Gear
There are different types of camping: backpacking, bicycle camping, canoe camping, survivalist camping… As mentioned before, in this guide, we are focusing on one type backpacking. In this type of camping, the most important parts are:
Shoes
Of course you will wear shoes, no one goes bare foot camping. But think about all the choices you have of shoes. One of the most important elements of every hiker and camper are the shoes. We often spend the whole day hiking or even several days of hiking until we get to the campsite.
Some of you who are new to backpacking are usually deciding on some hiking models that are more comfortable and have less weight. These boots are perfect for three seasons – end of spring, summer and autumn. They "breath" well and are usually made from synthetic materials with a water resistant layer like Gore-Tex.
Food
You will want to bring as little food weight as possible, but as much calories as possible. This means that it is probably a good idea not to carry high water content food – like dehydrated products. For example, instead of packing fruits, you can bring so dried fruits, instead of meat that has a possibility to go bad, bring some dried meat.
Another good choice would be all grainy products.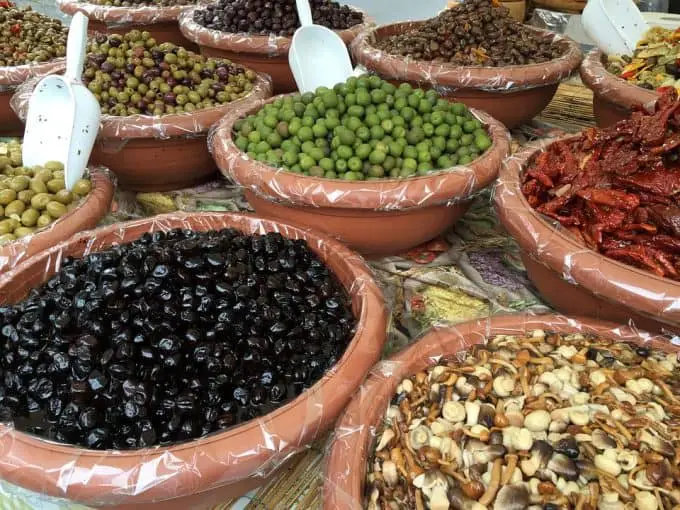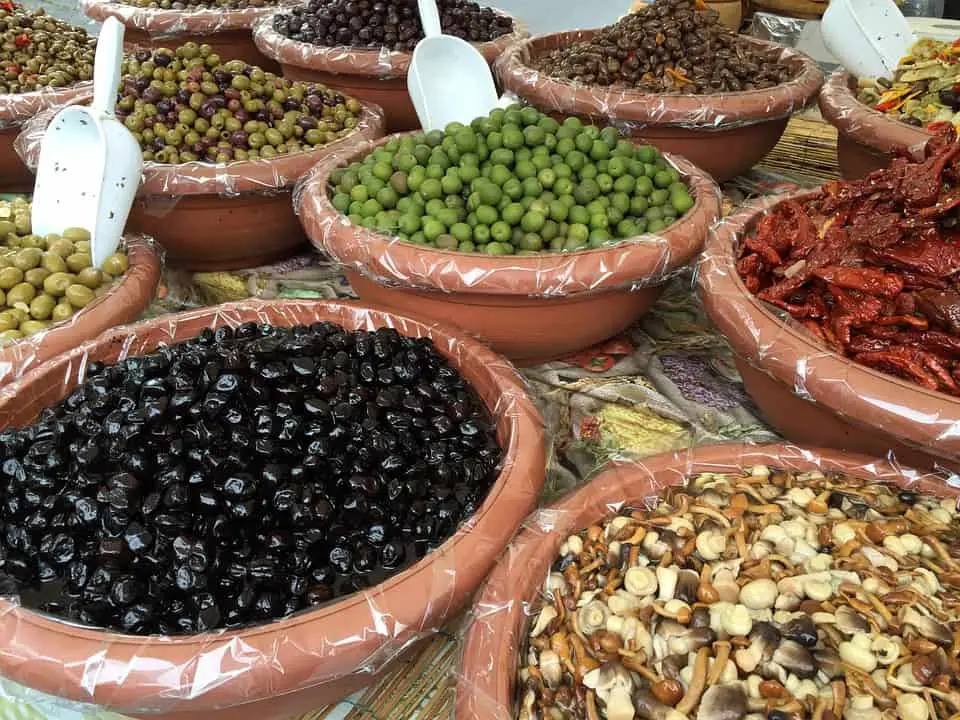 Rice, beans, peas, oats you name it… As you cook them, they are filling with water and make you feel full for a long period of time. Besides, they are an important source of essential nutrients that will give you energy and a will to climb one more hill.
Cards, games, swimming suit
Putting aside all the dangers and risks related to camping, it should be a fun activity and you should enjoy yourself to the max. So don't forget to pack some of your favorite games, or perhaps some music instrument, and turn your trip into an unforgettable experience.
If you are camping on a place that has a source of water nearby, like a river or a lake, you might want to cool down and refresh yourself. Don't forget to take your swimming suit, especially if you are a shy person.
Hiking poles
Trekking poles, when are they a good idea? Before going backpacking, you should do some landscape research. If the hiking part is long, or the walking surface slippery, you should consider using trekking poles. They will help you alleviate some of the carried weight and help you balance a difficult terrain.
It all depends on the ground and the weight you carry. If you are missing a tent pole, or one is damaged, you can also use a trekking pole instead. They are much stronger and rigid that tent poles, so they are less likely to break in windy weather.
All things considered, if an item is this light and has more than two uses, it is probably a good idea to include it in your camping essentials. Hopefully this reminded you of some of the camping essential you might have forgotten. In this description you have all the necessary equipment and something extra to keep you comfortable. It is up to you to choose what you find most essential.
Keep in mind that your camping trips will improve every time and you will constantly work on your camping list. Who knows, maybe someday you will remind a newbie camper about the essentials. So let us know, what are the most important things to you when you go camping?